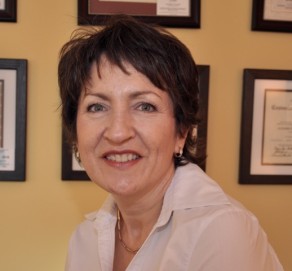 991 Reading Road, Suite # 1, Mason OH 45040
7588 Central Parke Boulevard
Mason
Ohio
45040
US
Dr. Johns earned her doctoral degree from the University of Cincinnati, where she studied counseling and psychology. Prior to this, she trained as a social worker in her native England. She is currently duel licensed in the State of Ohio, as a psychologist and as a Supervising Clinical Counselor. Having received training in three major disciplines (psychology, counseling and social work), affords an unusually broad perspective on the human condition, and a multi-layered approach to her work with clients.
Dr. Johns is committed to assisting couples to end their marriage with respect and dignity, and with due consideration of the needs and interests of all concerned.
Firm
Dr. Bernadette R. Johns LLC
Collaborative Training (Year, Training Type, Instructor, Hours)
Collaborative divorce training: 2015, with Julia A. McAninch, Benjamin Papa, & John Wade (Knoxville, TN)
Mediation training: 2012 & 2016: The Columbus Bar Association and Community Mediation Services of Central Ohio
Undergraduate Education
1990, Bristol University (United Kingdom), C.Q.S.W.
Postgraduate Education
1992 (M.A.), & 1998 (Ed.D.) University of Cincinnati
Credentials
LPCC, MA, PhD
Practice Area(s)
Collaborative Practice, Mediation
Membership Positions
Ohio Psychological Association
Cincinnati Academy of Professional Psychology
Cincinnati Academy of Collaborative Professionals
Professional Licenses
Licensed Psychologist, State of Ohio
Licensed Professional Clinical Counselor-Supervision endorsement (L.P.C.C.-S.), State of Ohio