Why choose the Collaborative Process?
You retain control
Though you each have a lawyer, you and your spouse take responsibility for shaping the settlement as the key members of the team.
You gain support
You craft the settlement cooperatively with your spouse while benefiting from your attorney's advocacy, problem-solving, and negotiating skills. You receive insight and support from other professionals who assist in identifying your interests and your children's needs.
You lay the groundwork for a better future.
There is no pain-free way to end a marriage, but by reducing stress, working in a climate of cooperation, and treating each other with respect, you and your spouse are creating an environment in which you and your children can thrive.
You can focus on settlement
Removing the threat of "going to court" reduces anxiety and fear, thereby helping you focus on finding positive solutions.
You get more from your resources.
The collaborative process can be less costly and time-consuming than litigation. When you reach an agreement, it can be finalized within a shorter time frame. You do not get bogged down for months while you wait for a court date.
You negotiate a better settlement.
Every family is unique and every family deserves a unique solution to the issues raised in a separation or divorce proceeding. The collaborative process produces final agreements that are frequently more detailed and complete than any order that would be issued by a judge after a contested court proceeding.
How the Collaborative Process Works
Ending a marriage involves the convergence of many unique issues – legal, emotional, and financial. A key benefit of the collaborative process is that it has the ability to bring in the help of family relations and financial specialists if needed. In several respects, the Collaborative Process is your process. What this means is that you take an active role in identifying the issues that are most important to you. These issues then serve as the focal point in the creation of a negotiated settlement. It is the role of the attorneys and allied professionals to provide you with support, guidance and advice as to your options. So how does all this actually work? Below is an outline of the key features of the collaborative process.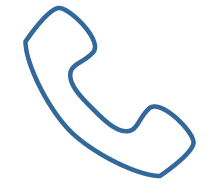 Contact a member of the Cincinnati Academy of Collaborative Professionals (CACP). Both parties in a collaborative case need to engage an attorney. You can find a list of CACP legal resources here. The CACP member can learn more about your situation and can address your specific questions and concerns.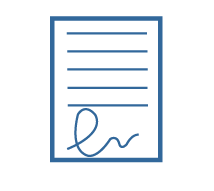 Sign Collaborative Agreement
At the start of the process, you will be asked to sign a Collaborative Agreement. This is a legal document that outlines the agreed upon commitments that all parties will follow. Key elements of the collaborative agreement include the following:
Respect for all parties.
Transparent and good faith disclosure of all pertinent facts and information.
The limitations, responsibilities, and obligations of each member of the team should the collaborative process break down for whatever reason.
The use of allied professionals (if applicable).
An example of the Collaborative Agreement can be found here.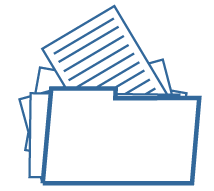 Information Gathering
and
Disclosure
We will work with you to pull together and organize the various pieces of information that are needed. Outside assistance from allied professionals may be helpful. All information gathered will be shared with full transparency. This is one of the foundations of the collaborative process.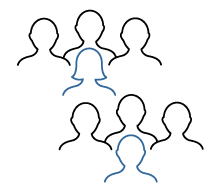 Meetings will be scheduled to identify and work through key issues you have identified. The number of meetings required varies with each situation. The decisions and negotiated understandings from these meetings will form the basis of your settlement agreement. While a significant amount is accomplished in Team Meetings, significant progress is made in between meetings as well. Each team member may be assigned tasks to accomplish in the interim period and report back to the group.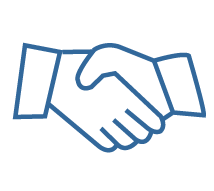 Congratulations! You did it. After lots of hard work, a comprehensive agreement is reached that is signed and filed with the applicable court for approval. Since you took an active role in shaping the agreement, there are no "surprises" as to terms and conditions.
Get Started
We have a directory of Cincinnati Academy of Collaborative Professionals trained in the collaborative process available when you are ready to start the process.